Commercial Creamery Names Mariano del Carril as International Sales & Marketing Manager
Overview
Published: 03/31/2017
by CCC
Photos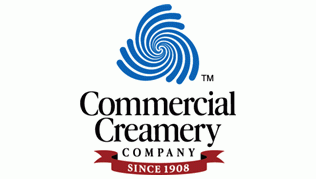 Commercial Creamery is pleased to announce Mariano del Carril as International Sales & Marketing Manager. Mr. del Carril brings 23 years of experience in international dairy ingredient sales and is excited to extend growth further than the 30 countries currently buying specialized dairy powders, flavors and seasonings from Commercial Creamery. Mr. del Carril speaks numerous languages and is currently traveling around the world to meet with valued customers and prospects.
Vice President Megan Boell is enthusiastic about the addition of Mr. del Carril, and cites his previous international dairy ingredient sales experience as being invaluable, adding "Mr. del Carril possesses a wealth of information regarding the dairy industry, as well as an energetic, positive attitude towards the continued growth of our international presence."
###
About Commercial Creamery Company
Commercial Creamery Company is a leading developer and manufacturer of specialty food ingredients. Our expertise and ongoing research in spray-dried cheese powders and other specialty dairy powders are unmatched. We can create the ingredients needed to produce a variety of delicious foods, including unique snack seasonings, rice and pasta dishes, entrées, baked goods, dips, dressings, sauces, and soups. Learm more about Commercial Creamery Company at www.Cheesepowder.com.