Commercial Creamery Co Names John Shaw as Plant Manager
Overview
Published: 08/01/2017
by CCC
Photos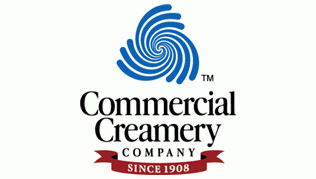 Commercial Creamery is excited to announce John Shaw as Plant Manager of their Jerome, Idaho facility. Mr. Shaw will optimize all areas and aspects of the plant to ensure that quality products are shipped on time and at the lowest possible cost by focusing on efficiencies, team work, waste and yield.
Mr. Shaw brings treasured plant management experience from both Litehouse, Inc. and Dean Foods.
"Commercial Creamery's customers are happy with the addition of Mr. Shaw to the management team", said Vice President Megan Boell, who added Commercial Creamery is looking forward to continued excellence in the supply of specialty dairy powders and flavors, seasonings, sauce mixes and shelf-stable cheese pieces.

###

About Commercial Creamery Company
Commercial Creamery Company is a leading developer and manufacturer of specialty food ingredients. Our expertise and ongoing research in spray-dried cheese powders and other specialty dairy powders are unmatched. We can create the ingredients needed to produce a variety of delicious foods, including unique snack seasonings, rice and pasta dishes, entrées, baked goods, dips, dressings, sauces, and soups. Learm more about Commercial Creamery Company at www.Cheesepowder.com.