Search results in category Filtration / Separation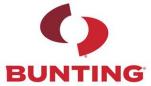 Since 1959, Bunting has been a world leader in producing top-of-the-line equipment for magnetic separation, metal detection, and more for customers in the food processing industry. Our cutting-edge products result in higher product quality.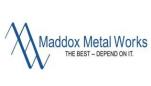 Maddox Metal Works Inc. is a precision machining, gear cutting and sheet metal fabrication company. We have a diverse customer base including food processing equipment, aerospace & defense oil field, steel mill equipment and other industries.


4116 Bronze Way Dallas, Texas, United States, 75237
Disco / Cellcap Manufacturing
4626 North Fifteenth Street
Philadelphia, Pennsylvania, United States, 19140
phone: view phone800-523-3814

507/Suthariya Complex, Mithakhali
Nigeria, 380054
phone: view phone918511156807


9805 NE 116th Street
Suite A200
Kirkland, Washington, United States, 98034
phone: view phone425-820-4850


1365 North Clovis Avenue
Fresno, California, United States, 93727
phone: view phone1-800-344-7205
602-20 North Tacoma Street
Allentown, Pennsylvania, United States, 18109
phone: view phone800-523-9844

4087 Walden Ave
Lancaster, New York, United States, 14086
phone: view phone716-686-6400

625 Eagleton Downs Drive
Pineville, North Carolina, United States, 28134
phone: view phone704-588-9808

6205 Gheens Mill Road
Jeffersonville, Indiana, United States, 47130
phone: view phone502-418-6769