Search results in category Oil Purifying Additives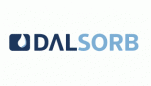 Your Partner For Clean Frying Oil. Our experts work with you to optimize your frying operation and oil quality. Let us develop a strategy that will keep your oil fresher longer – pure and simple.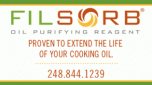 Filsorb XP20 is a specially formulated to lengthen cycle times, reduce FFAs up to 70%, and generate up to 50% less soap. XP20 out performs the competition with a 21% reduction of sorbent consumption, and a 38% reduction in filter paper usage.

3. Disco / Cellcap Manufacturing
4626 North Fifteenth Street
Philadelphia, Pennsylvania, United States, 19140
phone: view phone800-523-3814
602-20 North Tacoma Street
Allentown, Pennsylvania, United States, 18109
phone: view phone800-523-9844