Search results in category Emulsifiers / Stabilizers / Gums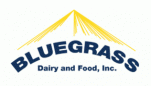 Located in the heart of bluegrass country, Bluegrass Dairy & Food is a leading supplier of specialty ingredients for the food industry. Our focus is dairy but our capabilities go far beyond.

2. Continental Ingredients Canada

1170 Invicta Drive
Oakville, ONT, Canada, L6H 6G1
phone: view phone905-815-8158 x239

3502 North Olive Road
South Bend, Indiana, United States, 46628
phone: view phone1-913-768-1560

10 Finderne Avenue
Bridgewater, New Jersey, United States, 08807
phone: view phone908-685-5228
5. Kerry Ingredients & Flavors

3400 Millington Road
Beloit, Wisconsin, United States, 53511
phone: view phone1-800-331-0145

1603 Oregon Pike
Lancaster, Pennsylvania, United States, 17601
phone: view phone717-293-8055
77 Perry Chapel Church Road
Franklinton, North Carolina, United States, 27525
phone: view phone919-494-3283

2200 E. Eldorado St.
Decatur, Illinois, United States, 62525
phone: view phone217-423-2331