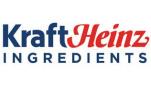 Discover the unique flavors and quality of the Kraft Heinz Ingredients. We know that the key to success lies in sourcing ingredients that ensure quality, consistency and safety. Contact us and discover why your quest for quality ends here.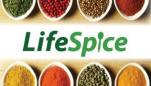 LifeSpice is an innovator, developer and manufacturer of proprietary snack food seasoning blends for topical applications.We work with a variety of snack bases including chips, pork rinds, nuts, tortillas, extruded, puffed and formed snacks.

216 W. Chicago Avenue Chicago, Illinois, United States, 60656
Cargill Salt
Cargill Salt is a trusted salt and sodium reduction solution supplier to the snack industry. Our portfolio includes core ingredient granulated salts, specialty flake salts, a full line of purified & gourmet sea salts and potassium chloride products.

AB Mauri North America

4240 Duncan Ave., Ste. 150
St. Louis, Missouri, United States, 63119
phone: view phone314.392.0821

2450 South Watney Way
Fairfield, California, United States, 94533
phone: view phone 800.678.2226
Agricor, Inc.

PO Box 807
Marion, Indiana, United States, 46952
phone: view phone765-662-0606
AGT Foods

1611 East Century Avenue
Suite 102
Bismarck, North Dakota, United States, 58503
phone: view phone701-751-1623

Antiguo Camino Real de colima 1210
Col. San Agustin. C.P.
Mexico, 45645
phone: view phone011-52-36861771x232
Ashtral Biotech, Quinoa Snacks

102, Block 32, Bollineni Hillside, Nookampalaym Sithalapakkam Chenni, India, 600126
Basic American Foods

2185 N. California Blvd. Suite 216 Walnut Creek, California, United States, 94596