Search results in category Onion & Chive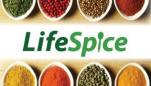 LifeSpice is an innovator, developer and manufacturer of proprietary snack food seasoning blends for topical applications.We work with a variety of snack bases including chips, pork rinds, nuts, tortillas, extruded, puffed and formed snacks.

216 W. Chicago Avenue Chicago, Illinois, United States, 60656

Antiguo Camino Real de colima 1210
Col. San Agustin. C.P.
Mexico, 45645
phone: view phone011-52-36861771x232
Carolina Ingredients

1595 Cedar Lane Drive
Rock Hill, South Carolina, United States, 79730
phone: view phone803-323-6550