Search results in category Savory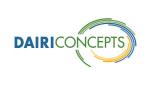 DairiConcepts makes innovative cheese and dairy ingredients for the global food industry, specializing in the customization of powders, concentrates, seasonings, flavor enhancers and hard Italian cheeses with superior flavor delivery.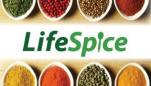 LifeSpice is an innovator, developer and manufacturer of proprietary snack food seasoning blends for topical applications.We work with a variety of snack bases including chips, pork rinds, nuts, tortillas, extruded, puffed and formed snacks.

216 W. Chicago Avenue Chicago, Illinois, United States, 60656
ZoomEssence creates custom powder flavors bursting with taste and aroma for leading food and beverage brands. The company's game-changing, advanced no-heat powder flavor creation process encapsulates flavor and aroma, rendering spray drying obsolete.

1595 Cedar Lane Drive
Rock Hill, South Carolina, United States, 79730
phone: view phone803-323-6550
5. Continental Ingredients Canada

1170 Invicta Drive
Oakville, ONT, Canada, L6H 6G1
phone: view phone905-815-8158 x239

3502 North Olive Road
South Bend, Indiana, United States, 46628
phone: view phone1-913-768-1560
7. FONA International, Inc

1900 Averill Road
Geneva, Illinois, United States, 60134
phone: view phone630-578-8421

9740 Reisterstown Road
Owings Mills, Maryland, United States, 21117
phone: view phone800-365-3229
3600 Atlanta Indus. Pkwy., NW
Atlanta, Georgia, United States, 30331
phone: view phone(800) 453-9997
580 Tollgate Rd., Suite A
Elgin, Illinois, United States, 60123
phone: view phone847-608-6220