Search results in category Fruit Ingredients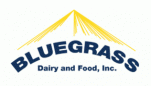 Located in the heart of bluegrass country, Bluegrass Dairy & Food is a leading supplier of specialty ingredients for the food industry. Our focus is dairy but our capabilities go far beyond.

2. California Raisin Marketing Board
2445 Capital Street, Suite 200
Fresno, California, United States, 93721
phone: view phone(559) 248-0287

21809 Q Avenue
Canal Point, Florida, United States, 64491
phone: view phone660-744-4076
4. H.C. Schmieding Produce Co., Inc.

PO Box 369
Springdale, Arkansas, United States, 72765
phone: view phone479-751-4517
5. Jack Rubin & Son, Inc.
6374 North Lincoln Ave., Ste 402
Chicago, Illinois, United States, 60659
phone: view phone773-478-1100
823 Saxon Court
Winchester, Virginia, United States, 76036
phone: view phone817-297-0342