Search results in category Whey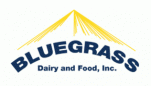 Located in the heart of bluegrass country, Bluegrass Dairy & Food is a leading supplier of specialty ingredients for the food industry. Our focus is dairy but our capabilities go far beyond.

4725 North Western Avenue
Chicago, Illinois, United States, 60625
phone: view phone773-271-2663

3824 S.W. 93rd St.
Hope, Minnesota, United States, 56046
phone: view phone800-297-5997