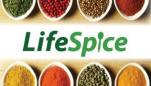 LifeSpice is an innovator, developer and manufacturer of proprietary snack food seasoning blends for topical applications.We work with a variety of snack bases including chips, pork rinds, nuts, tortillas, extruded, puffed and formed snacks.

216 W. Chicago Avenue Chicago, Illinois, United States, 60656
2. L. Walther & Sons, Inc.

52944 N US Highway 131
Three Rivers, Michigan, United States, 49093-8400
phone: view phone269-279-2450
3. Land O'Lakes Ingredients

4001 Lexington Ave. N
Arden Hills, Minnesota, United States, 55126
phone: view phone1-800-328-1322

26201 Tungsten Road
Cleveland, Ohio, United States, 44132
phone: view phone216-731-1115

Via E. Mattei, N2
25026
phone: view phone011-39-030-993-0507

50 West Ferris St.
East Brunswick, New Jersey, United States, 08816
phone: view phone516 922 5132

PO Box BP-20
France, 63720
phone: view phone011-33-4-736-34444

Alcalde Ramon Escayola, 66
Spain, 8197
phone: view phone011-34-93-590-2623

1603 Oregon Pike
Lancaster, Pennsylvania, United States, 17601
phone: view phone717-293-8055