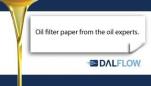 DALFLOW® Filter Paper - For your convenience we offer several sizes of filter paper to be used in conjunction with DALSORB®. By using this paper in your filtration process, you can improve the speed of your process.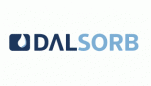 Your Partner For Clean Frying Oil. Our experts work with you to optimize your frying operation and oil quality. Let us develop a strategy that will keep your oil fresher longer – pure and simple.

Any Washer. Any Need. Douglas Machines offers a full line of commercial and industrial washers for all containers commonly used in the bakery, meat, poultry, food processing, packaging and distribution industries.


441 Network Station STE C
Chesapeake, Virginia, United States, 23320
phone: view phone757-549-6722
5. Disco / Cellcap Manufacturing
4626 North Fifteenth Street
Philadelphia, Pennsylvania, United States, 19140
phone: view phone800-523-3814

9330 Zionsville Road
Indianapolis, Indiana, United States, 46268
phone: view phone317-337-4596

3502 North Olive Road
South Bend, Indiana, United States, 46628
phone: view phone1-913-768-1560