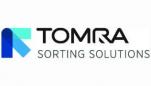 With more than 5,000 of its systems installed, TOMRA Sorting Food is a global market leader providing high-performance optical sorters, peeling and process analytics systems for nuts/seeds, dried fruits, potato products, fruits, vegetables & meats.

875 Embarcadero Drive West Sacramento, California, United States, 95605
1610 East Morehead
Suite 200
Charlotte, North Carolina, United States, 28207
phone: view phone704-365-3160
1269 Majesty
Dallas, Texas, United States, 75247
phone: view phone214-630-3311 x145
4. A&B Process Systems Corp.
201 South Wisconsin Ave.
Stratford, Wisconsin, United States, 54484
phone: view phone715-687-4332

370 Wilsey Road
Fredericton, NB, Canada, E3B 6E9
phone: view phone506-452-7307

498 Prairie Hill Road
South Beloit, Illinois, United States, 61080
phone: view phone815-624-6616

203 Carnegie Row
Norwood, Massachusetts, United States, 02062
phone: view phone781-440-9993

1201 North Fourth Avenue
Michigan, United States, 48849
phone: view phone616-374-1000

4445 Malone Rd
PO Box 18 10 70
Memphis, Tennessee, United States, 38118-1070
phone: view phone901-794-9480