Search results in category *SNAC INTL MEMBERS & SNAXPO EXHIBITORS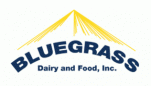 Located in the heart of bluegrass country, Bluegrass Dairy & Food is a leading supplier of specialty ingredients for the food industry. Our focus is dairy but our capabilities go far beyond.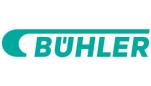 Drying, Toasting and Expanding Snacks: Bühler Group has responded to the snack food industry's growing demand for better-for-you snacks with new technologies in baking, air expanding, drying and toasting top selling snacks worldwide.

13105 12th Avenue North Plymouth, Minnesota, United States, 55441
3. Bright Angel Foods LLC

4 Gatehall Drive
Ste 110
Parsippany, New Jersey, United States, 7054
phone: view phone(973) 401-6500

Kfarshima - Industrial Zone
14-5965
phone: view phone011-961-5-431555

X-2 Hauz Khas
India, 110016
phone: view phone011-91-11-2651-3668

3223 Kraft Avenue S.E.
Grand Rapids, Michigan, United States, 49512-2027
phone: view phone616-785-7575

1204 Berea Rd.
Richmond, Kentucky, United States, 40475
phone: view phone(859) 408-2112

P.O. Box 1399
Addison, Texas, United States, 75001
phone: view phone214.389.9351
Ballantyne Foods