Search results in category *SNAC INTL MEMBERS & SNAXPO EXHIBITORS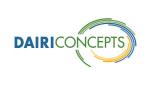 DairiConcepts makes innovative cheese and dairy ingredients for the global food industry, specializing in the customization of powders, concentrates, seasonings, flavor enhancers and hard Italian cheeses with superior flavor delivery.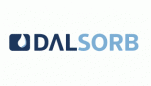 Your Partner For Clean Frying Oil. Our experts work with you to optimize your frying operation and oil quality. Let us develop a strategy that will keep your oil fresher longer – pure and simple.

Dalmaza Food Industries Co.


1, Kingsnay Road
Falomo - Ikoyi
Nigeria
phone: view phone011-234-803-9741400

441 Network Station STE C
Chesapeake, Virginia, United States, 23320
phone: view phone757-549-6722
8001 E. 196th Street
Noblesville, Indiana, United States, 46062
phone: view phone(800) 754-2202

10801 Decatur Road
Philadelphia, Pennsylvania, United States, 19154
phone: view phone1-800-DM-FLAVORS

4300 Round Lake Road West
St. Paul, Minnesota, United States, 55112
phone: view phone651-348-6725

Derivados de Maiz Alimenticio
PO Box 7299-1000
Costa Rica
phone: view phone011(506)232-9744