Search results in category *SNAC INTL MEMBERS & SNAXPO EXHIBITORS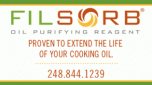 Filsorb XP20 is a specially formulated to lengthen cycle times, reduce FFAs up to 70%, and generate up to 50% less soap. XP20 out performs the competition with a 21% reduction of sorbent consumption, and a 38% reduction in filter paper usage.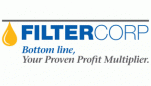 Filtercorp first introduced activated carbon depth filtration for frying oils to the food industry in 1987. Today, Filtercorp offers a complete line of frying oil filtration media and equipment, including SuperSorb® CarbonPads.

9805 NE 116th Street Suite A200 Kirkland, Washington, United States, 98034
FOCKE & CO was founded more than sixty years ago by engineer Dr. h. c. Heinz Focke. His spirit of invention and original business strategy still characterizes the company and is the basis for its continued success in the packaging machine market.

5730 Millstream Road
Whitsett, North Carolina, United States, 27377
phone: view phone336-449-7200
website: www.focke.com


5202 Moundview Drive Red Wing, Minnesota, United States, 55066-1139
6. F. M. Brown's Sons, Inc.

118 West Main Street
Fleetwood, Pennsylvania, United States, 19522-0153
phone: view phone610-944-7654
F&F Ingredients SA


1620 West Central Road
Mount Prospect, Illinois, United States, 60056
phone: view phone847-870-8400
PO Box 148
New Hyde Park, New York, United States, 11040
phone: view phone516-328-1500
9. Fernandes Bakkerij N.V.

Kernkampweg # 82-84
1834
Suriname, SME
phone: view phone011-597-430757