Search results in category *SNAC INTL MEMBERS & SNAXPO EXHIBITORS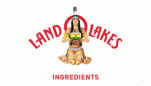 Land O'Lakes® Global Dairy Ingredients provides premium, innovative milk-based food ingredients of exceptionally consistent high quality. We offer Cheese and Milk Powders as well as Seasoning Blends.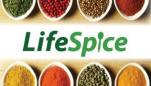 LifeSpice is an innovator, developer and manufacturer of proprietary snack food seasoning blends for topical applications.We work with a variety of snack bases including chips, pork rinds, nuts, tortillas, extruded, puffed and formed snacks.

216 W. Chicago Avenue Chicago, Illinois, United States, 60656
3. L. Shiv Nath Rai Sumer Chand

Vaishali-5 & JD-24-25
Main Road Pitampura
India, 110088
phone: view phone9.11133E+11
4. L. Walther & Sons, Inc.

52944 N US Highway 131
Three Rivers, Michigan, United States, 49093-8400
phone: view phone269-279-2450

1365 North Clovis Avenue
Fresno, California, United States, 93727
phone: view phone1-800-344-7205

26201 Tungsten Road
Cleveland, Ohio, United States, 44132
phone: view phone216-731-1115

2034 North Peck Rd.
South El Monte, California, United States, 91733
phone: view phone626-442-2894
8. Laxmi Snacks Pvt. Ltd.

11-12 Anand Industrial Estate Borsad Chokdi India, 388001

8221 Tyner Rd.
Colfax, North Carolina, United States, 27235
phone: view phone336-676-5129

Via E. Mattei, N2
25026
phone: view phone011-39-030-993-0507