Search results in category Supplier Members (INTL)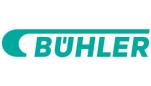 Drying, Toasting and Expanding Snacks: Bühler Group has responded to the snack food industry's growing demand for better-for-you snacks with new technologies in baking, air expanding, drying and toasting top selling snacks worldwide.

13105 12th Avenue North Plymouth, Minnesota, United States, 55441
One call to Heat and Control delivers complete processing, conveying, seasoning application, inspection, and packaging machinery systems for all types of chips and snacks, bakery products, nuts, taco shells, tostadas, and corn tortillas.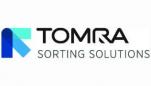 With more than 5,000 of its systems installed, TOMRA Sorting Food is a global market leader providing high-performance optical sorters, peeling and process analytics systems for nuts/seeds, dried fruits, potato products, fruits, vegetables & meats.

875 Embarcadero Drive West Sacramento, California, United States, 95605
Our hottest new idea in packaging innovation is also our coolest. Introducing CoolPAC by PAC Worldwide. Easy-to-use insulated box liners, mailers and roll stock offer thermal protection for shipping temperature sensitive products.


370 Wilsey Road
Fredericton, NB, Canada, E3B 6E9
phone: view phone506-452-7307

Güemes 2308 "2"–Mar del Plata 7600
phone: view phone54-223-4209019
7. Best Cooking Pulses, Inc.

110-10th St NE
Portage la Prairrue, Manitoba, Canada, R1N1B5
phone: view phone204-857-4451

1-7163 Vantage Way
Delta, BC, Canada, V4G 1N1
phone: view phone604-940-5556
Chamber of Commerce